I arrived in Negrești, Romania in the winter of 2011, together with a group of volunteers from Bucharest, knowing that we are heading to one of the poorest areas of the European Union. Once we got there we met the harsh reality of the Romanian village of Vaslui County, where we discovered hundreds of stories that moved us to the depths of our being.
Donate now to help a family from Vaslui
How can you get involved?
Learn how you can get involved and help a needing family
SEND PACKAGES or ORDER ONLINE non-perishable food with delivery to us.
You can order directly from Emag Supermarket.
You have no idea how many moms knock on our door because they ran out of baby food until they get the allowance.
So, dear friends, when you want to send us another package, please check the lists above.
For packages, you can use the address below.
Please write on the boxes the name and address of the sender in order to confirm their arrival.
*Phone number is for courier and emergency only. Please do not call for general information.
Whatever you can do to help, do it with all your strenght!
All we have at our disposal is today, because we have no guarantees about tomorrow.
Read and learn more about our actions and the lives of those we help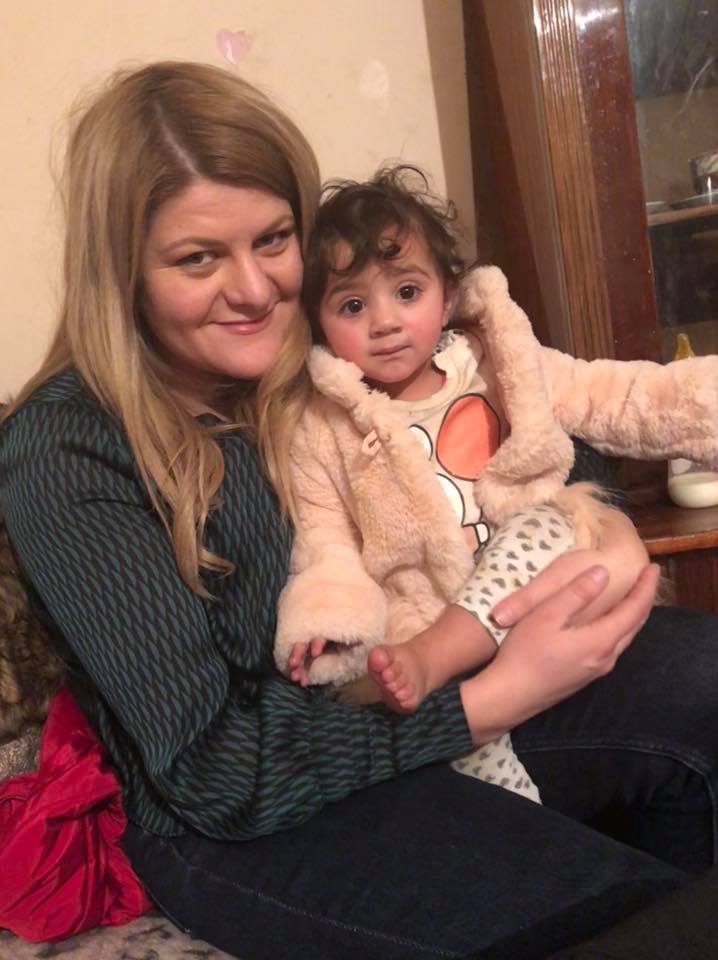 since I moved to Negresti I live the manifestation of love in the most beautiful forms. The teenager I try to help, to change her
Read the article »
,,But I'm not the first to want to help them, there were many before me who tried.
In their case, I made a deal with Heaven, not to wait for gratitude, justice or fairness.
They are my exercise in unconditional love.
It's not easy to be fooled.
But hasn't God done this to us so many times? "
She silently continued forward, dragging her cane. Me with my bags and slippers in the back. At the gate I hear her talking to the flower:
- My dear, my sweet darling.
This brought tears to my eyes. I always knew that I like the openness and serenity of the color white, but today it has acquired a different meaning. White is eternity. It's a hug. It's time to breathe between this minute of worry and the next.
I would like us all to give, as long as we are able, many flowers. And to give hopeless people reasons to want to live a little longer. At least until the white flowers wither.
"- You know what? I would also have started drinking if I was her! "
God, forgive us for putting labels on people and forgetting that these people who numb themseves with alcohol are the people who need the most to know that they mean something to someone and that they are loved.
That's why you drink, friends, in Vaslui. Pain.
No 5-year-old, 8-year-old or 18-year-old should stay in the hospital for 5 days, sleep alone and live among medical staff who urge they to just look out the window when they get bored.
No! No! No!
There is at least one Țonțonel in every hospital in this country, the orphanages are full. Find them. For the sake of Țonțonel of Vaslui, love an abandoned child at least.
Cold, mud, sadness, very few smiles, children preparing for school. All of these activate your survival instinct. Anyone who's been here knows what it means.
I remember what a man said while gasping as he carried his sack of potatoes home:
"See what God means? He sent me food just as I ran out of it. "